Sin City Tattoos is a 5 star rated, tattoo shop located in Essendon North, Melbourne, Victoria.
Red Ice Creative has been able to create a stronger online presence and setup the original social media strategy for Sin City Tattoos. The below online video has been seen by over 9,000 viewers and exposes the Sin City style in one minute.
This has been the corner stone of the success of their business.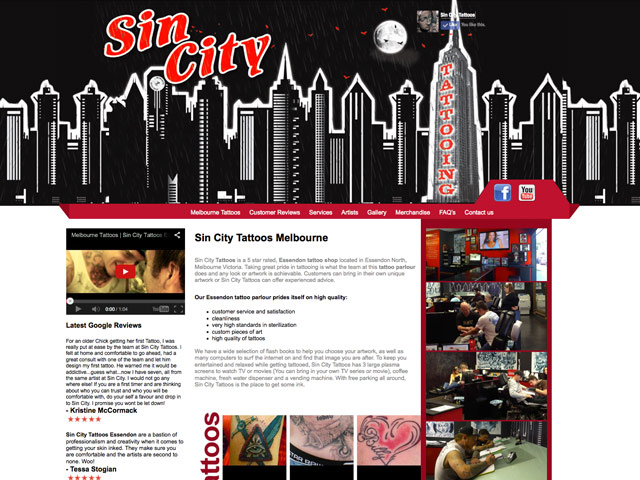 [youtube id="oz43_YPduzI" align="left" mode="normal"]